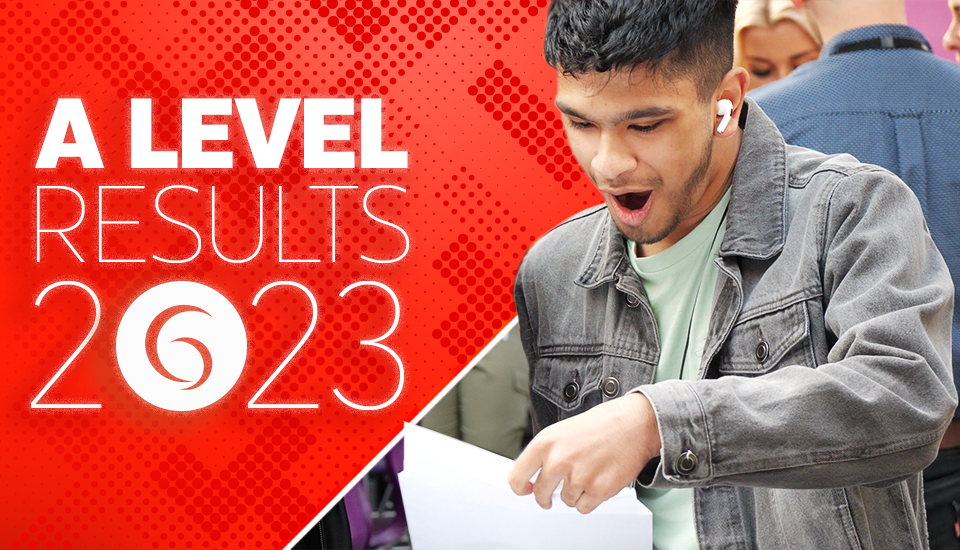 Results at Southmoor Academy Sixth Form, have continued to be exceptional as grading moves back towards its pre pandemic levels, with an impressive 88% of our students managing a A* – C grade in their subjects. There have been many happy faces and our students have some very exciting future destinations.  Despite some of the alarming national headlines, we are very pleased to be able to report that our students' achievements have remained in line with last year, with the number A -B grades being 2.2% above the national average.
Other headline figures include:
A pass rate of 99.6 % with A*- B grades achieved by 55% of the cohort including nearly a quarter of our students managing to score the top A*- A grades! After analysis this makes our average grade a B-, helping us beat the trend across the country as grading returns to pre pandemic marking.
A clear majority of students will be moving on to the first-choice university places. You can watch some of our students receiving their results in the video below!
There are some fascinating subjects our students are going on to study:
This wonderful variety of life-changing subjects includes: Bio Medical Science, Mathematics, English Literature, History, Music, Physics, Psychology, Modern Laguages and Midwifery. There are even some more exotic courses being studied by our ambitious students such as Greek, Speech Therapy, Asrtophysics, Political Sciences and many others!
Some of our standout performances and destinations this year:
Our Year 13 students have secured a range of fantastic university places yesterday following publication of their A-level results. Many have places to study at Russell Group institutions.
Estelle Onwuka will be studying English and Beginners' Modern Greek at Oxford University. Several students are heading to Durham University including Adil Hussain to study BioSciences, Sam Ford and Jasmine Casey to study Psychology, and Adam Tempest to study Mathematics. Leona Barker and Abbie Swallow are venturing north to Edinburgh University to study English Literature and History.
Some students are beginning competitive health care related courses including Kaitlyn Stewart who will be studying Midwifery at Leeds and Thea Sloanes who will be studying Speech and Language Therapy at Manchester. Jack Stead is also heading to Manchester to study Music.
A large number of students have secured places at Newcastle University for a wide range of courses including Lainie Hulley who will study Linguistics, Neive Howat who will study Biomedical Science, Dan Duke who will study Psychology, Jonathan Cowgill who will study Modern Language, Translation and Interpretation, Millie Linton who will study English Language and Ethan Fisher who will study Physics with Astrophysics.
Five students are heading to York University to study: Sociology and Criminology (Grace Berry), History and Philosophy (Ant Poxton), Social and Political Sciences (Jess Robson), English Language and Linguistics (Jessica Gisby) and Law (Emma Brown). We wish them all every success.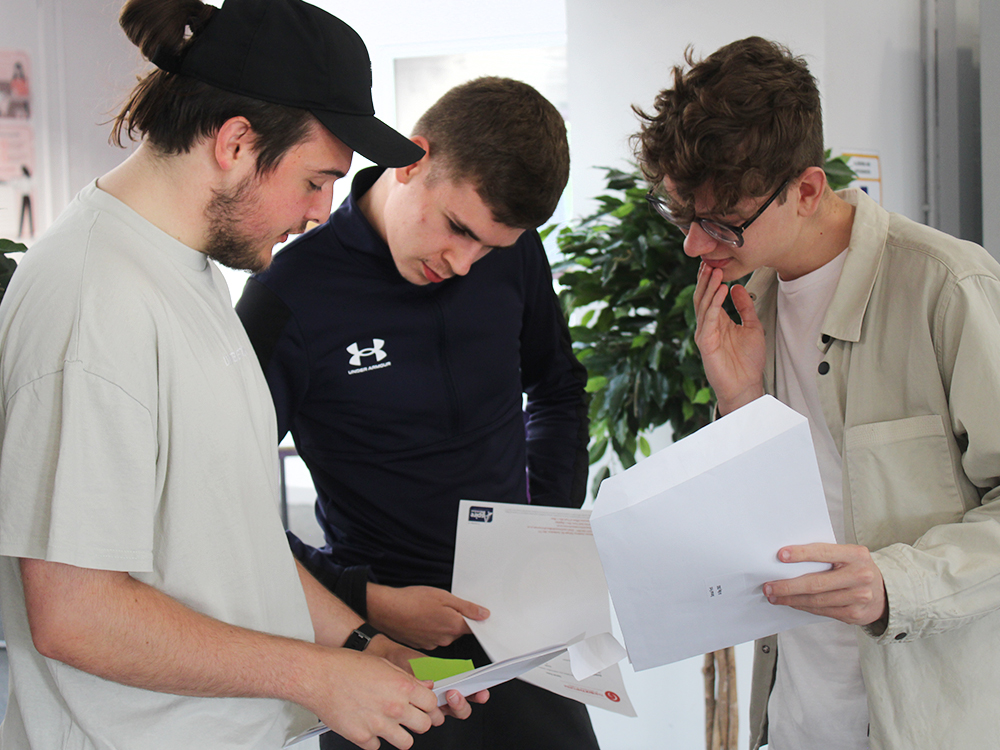 Our Headteacher and Trust CEO Joanne Maw commented:
'I am delighted to be able to congratulate our Year 13 students on their excellent achievements this year.  I wish them every continued success for the future as they venture into Higher Education, employment or training. Such excellent outcomes only occur as a result of the hard work from students,  deep commitment from staff and fantastic support from parents and carers. I am grateful to everyone who has worked tirelessly to help our students on the road to success.  We look forward to seeing what they achieve in the future!'
If you're receiving your GCSE results soon, you can join us and begin your journey to similar amazing destinations and fantastic life opportunities. Enrolment for this September is still open so don't miss out!
Contact: southmoor6th@southmoormat.co.uk to find out more.